This book has already shown how science goes hand in hand with technology (engineering). One of the most exciting trends of the modern age is how science leverages the exponential power and assistance of artificial intelligence (AI) to help address the unprecedented challenges facing humanity and the planet, including climate change, water scarcity, global health crises, food security, and loss of biodiversity. GIS technology is no different; it extends our minds by abstracting our world into knowledge objects that we can create, replicate, and maintain. These knowledge objects include data, imagery, and models that explain process and workflows, as well as maps that communicate and persist in apps.
Browse this gallery of StoryMaps, web mapping apps, Python notebooks, journal articles, and other digital resources supporting the science applications presented in this Part 5 appendix to the Esri Press book GIS for Science: Maps for Saving the Planet, Volume 3.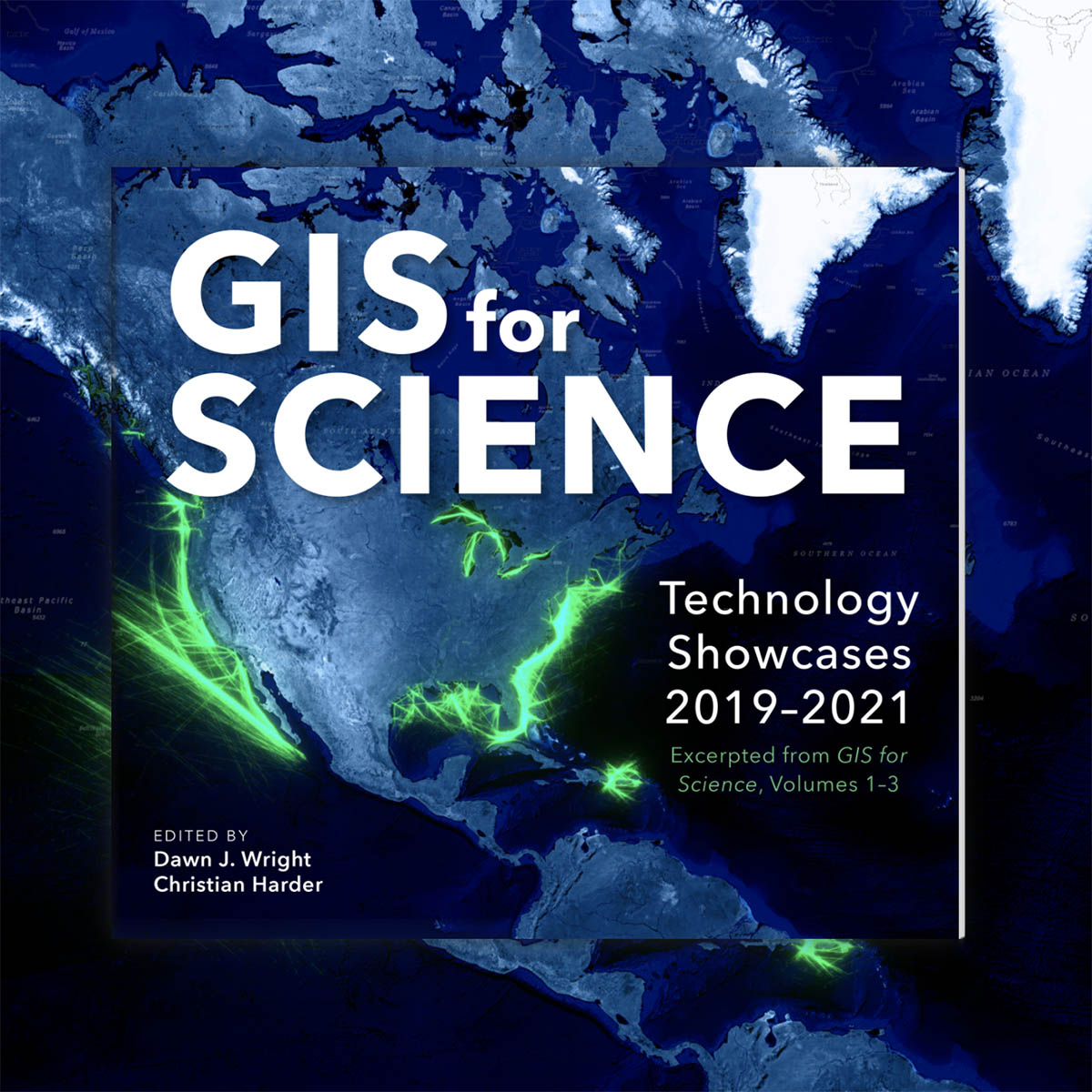 Technology Showcase Flipbook, Volumes 1-3
This interactive flipbook featuring the Technology Showcase excerpts from the GIS for Science book series shares Esri's own innovations and contributions to science and peer-reviewed research. Explore these chapters here.